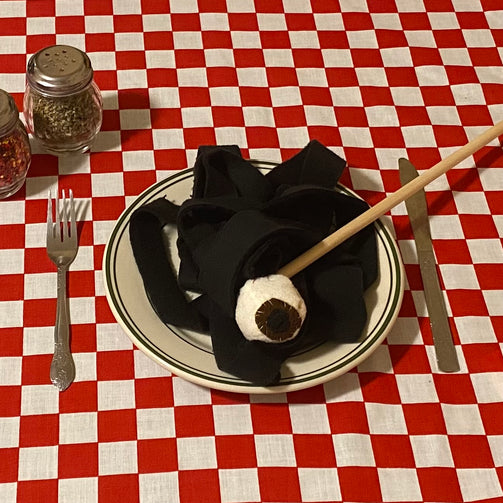 Spook-ghetti and Eyeballs
Spook-ghetti and Eyeballs
Regular price

Sale price

$20.00 USD
Get into the Halloween spirit with this "squid ink" spaghetti, sure to make even the scarediest cat go wild.  Great for cats who love chasing spiderwebs and wiggly worms.
The eyeball is stuffed with either all-new polyfill or our 100% organic catnip. The eyeball color may change.  If you have a preference, please note it when purchasing.
This specialty Halloween pasta is available for a limited time!